Live Oak Senior Care was recently commended by Texas Governor Greg Abbott for our efforts in maintaining a COVID-19 free facility during the entire pandemic!
In a previous blog post, we highlighted the specific actions that our leadership and staff took in order to keep our facility COVID-19-free. We acted quickly to put together a plan for emergency implementation to protect the seniors we are blessed to care for at Live Oak. As a result of our safety measures, Live Oak Senior Care has remained COVID-19-free during the entire pandemic!
Our success in keeping our residents safe, has been commended by Governor Greg Abbott and Live Oak Senior Care has received the following letter from his office: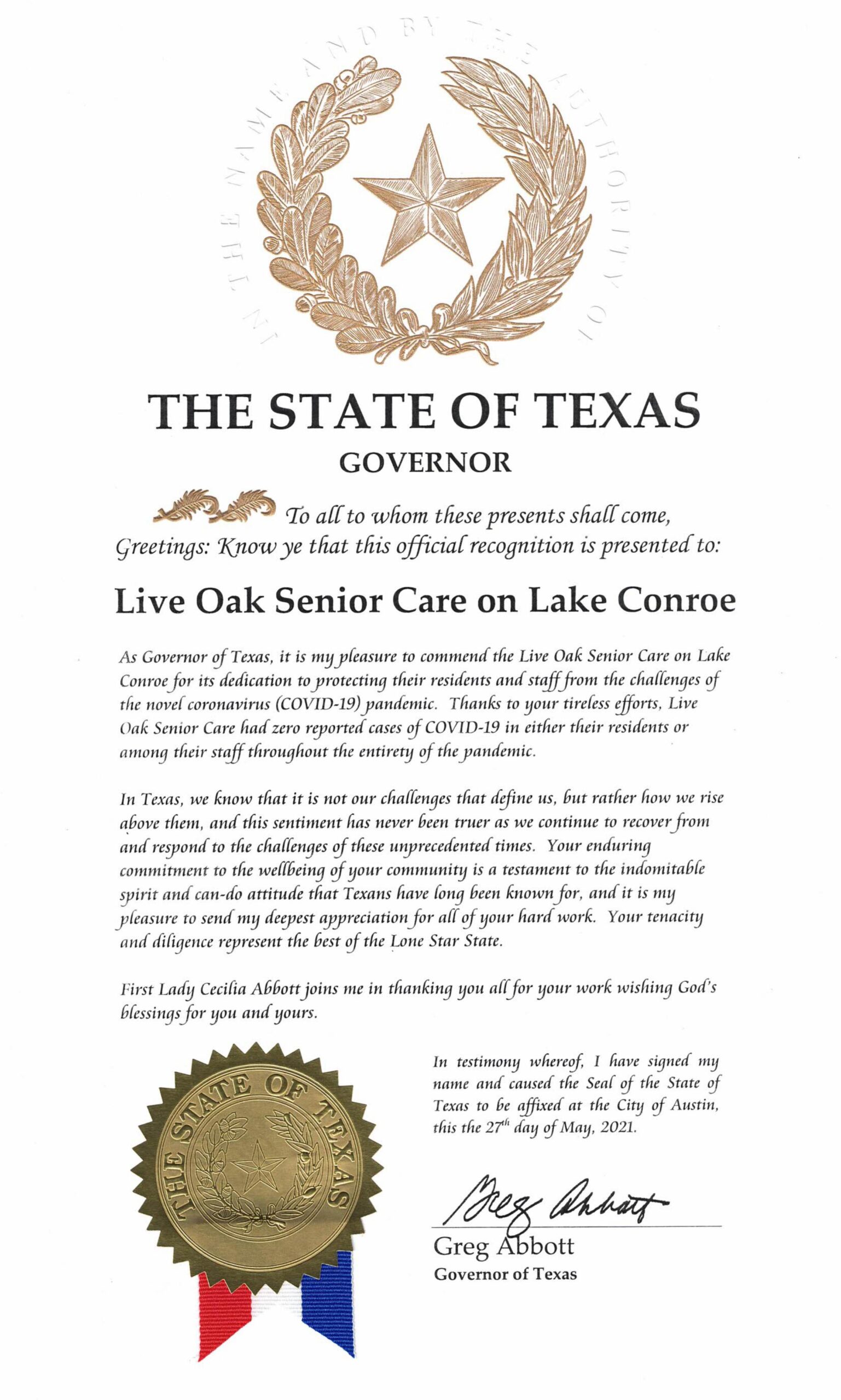 We are so honored to receive this gracious letter from our Governor! We are also happy to share this with the public because we want everyone to know that our residents' safety is our top priority here at Live Oak Senior Care! 
If you are interested in learning more about the specific steps we are taking to ensure our residents and staff are safe from COVID-19, please contact us and we would be more than happy to speak with you!